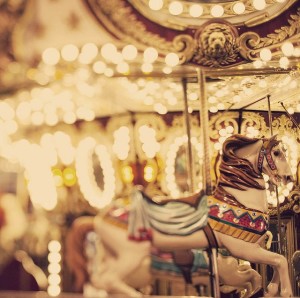 As i'm sure its obvious to anyone paying attention by now, i'm taking a blogging break. I'm taking a reading blogs break too though there are 2-3 i'm still keeping my eye on (i'm looking at you The Owls Approve. Happy to see Archie's improvement!) I was getting burnt out saying the same things over and over and over and over. I found writing about the days horse activities were stale and if I was getting bored writing I can only imagine that it was boring to read as well. Couple that with its winter nothings happening but cold, snow and bad footing. Add to that volatile mix a couple of broken ponies and who had anything interesting to say. Too often I read so much filler and if i'm speaking honestly really long self involved blog posts about lets face it nothing. How does one write 1500 words on nothing? I've read the blogs clearly it can be done. So I had nothing to say, I found reading blogs annoying so i stopped writing and reading.
Personally a very good friend of over 35 years died suddenly after Xmas leaving a wife and two young daughters and it has devastated me. The loss i'm feeling is deeper then expected. My friend was one of the last people I made sure to visit before moving to MD 3 years ago and if I had known he was sick I would have flown my ass back to CA to laugh with him one more time. That didn't happen, he was too proud to tell anyone how sick he really was. Which I get. He always did things his own way. It was one of his better qualities. There was a giant memorial party for him (I couldn't bring myself to go) multiple writes ups about his very interesting life in the papers and every time id read one or a friend would reach out to me about his death id just lose my shit.  I've had people close to me die before, I've always handled it. This time not so much. I needed a break from a lot of things… writing and reading horse blogs was but one.
I'm not quite ready to return but i do want to give a pony update for those who have asked.
Jezebel: Shes recovering really well from her extensor injury. Better then expected. She's had 3 ultra sounds and another one is coming up in half a week. She's still on stall rest but can have some controlled exorcise when the ground isn't a frozen ice rink. Soon I hope she can be worked under saddle (with chemical help) then turn out. I'm taking it super slow with her and being very conservative with her recovery. If theres a slower way to do something i'm opting for that. Her spirits are well and shes settling into being inside when everyones out. Though there are days shes very upset about that.
Circe: Just finished a round of ulcer meds. She was very off and I had Dr Jim out. Ulcers and body issues with her poll and right hind. All likely from when her feet exploded and it took us 3 months to get her sound with corrective shoeing.When shes not losing her mind shes looking good. She went for a snow hack yesterday and didn't lose her mind so thats progress. Dr Jim came back for a recheck and though shes not 100% shes much improved and he wants to see her again after 2/3 weeks of regular steady work.
Today the sun is out and its going to be 50 degrees out which means the snow might melt. I'm hoping and then we have some warm days ahead and hopefully no last gasp of winter. Time will tell. Maybe with brighter days and the prospect of my horses doing better i will be in the mood to once again document their lives. Or maybe not. Sometimes you just need to step back and give yourself some breathing room.