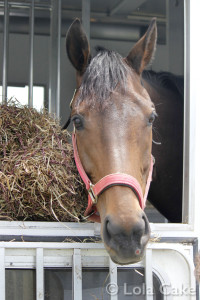 Jezebels first show was a great day. She loaded easy, she stood on the trailer for part of the day, she tied at the trailer for the rest. She ground tied by the end of the day with Kaitlyn working with her and only screamed out for her pony friend ( who was also competing) for 3/4 of the day. She really wants to be a show pony and was excited to be there and though she was pretty interested in all the happenings she didn't lose her mind and really enjoyed herself out on her first show adventure
She did a great dressage test with a score of 31.9 and jumped clear on the show jumping round. She took 2nd overall ad was just .09 off of first place. At Wardaca they put all the combined test together and only offer one set of ribbons and if they hadn't we would have taken first in our class.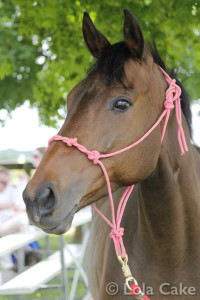 Sammy rode her ass off and they were a great team first time out! They got big things ahead of them if they keep this up. Oh Jez did rear in the warm up ring. Sammy held on and then the went on to kill it in dressage! She warmed up big in the jump warm up and then went on to clear all the things. Things she had never jumped before that were all scary looking, what a wonder pony!
Jez's show name has been registered with the Jockey Club so let me introduce to you Jump Jive And Wail! Aka Jezebel, Aka Jesdarand, Aka Bobo, Aka Circus Pony, AKA My lovely beautiful amazing mare.