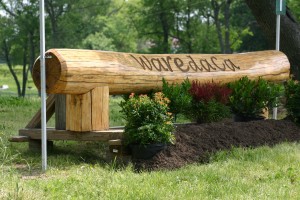 Sunday is my regular day with my trainer, its the day she works with both horses, yanno providing the weather agrees. Today it did not. Everything was still, snowy, frozen and for a little added bonus we had off and on again freezing rain. Training was canceled, well try again mid week. Sunday is also the day my better half takes his riding lesson. They have an indoor so if the roads are clear class is on. The roads were clear. I like hanging out at his lessons, the last two sessions (they go on 10 week sessions) i met people i really liked and keep in touch with. One is using my trainer to work with her 11 year old daughter and the appendix she keeps at home. I really enjoy meeting other horse people who are not connected to my barn or my insulated horse world. This time around my better half's class mates are less serious then other sessions. Which in turn there are less serious family members for me to hang with and get to know. So this dismal, wet, gloomy Sunday i decided to wonder around and take some pictures on the farm while the lesson was going on…
Wardaca is a pretty well known facility in my area. They do horse trials there, have a big indoor, several outdoor arenas, miles of trails and a X-country course that you can school at (its on my list of things to do) My better halves instructor is pretty great and ever so patient. A really great quality in a beginning instructor, though i think she teaches the uper levels too. So I grabbed the real camera and wondered around the grounds….
This guy was pacing around the paddock right by the indoor arena. You can see the track he created. It had just started to rain a little and its as if he was trying to get the attention of anyone to let them know he needed to be brought in. Pacing and pacing and pacing.
Wardaca is also a big lesson barn and you don't need your own helmet to ride, they can and will let you use one of theirs. They also teach a ton of kids and have a summer camp. I think id pass on ever putting my head into any helmet frequented by lice cariing children.. My better half uses my old Troxel trail helmet. Its super nice but i found it heavy after only wearing it a few times before i bought a lighter helmet.
A plethora of jump standards, just standing there by the back entrance to the indoor arena. I covet having that many standards just laying around to use. They had cleared the ring they are usually set up in. My guess is to stop the daredevils from trying to jump in this terrible weather and footing. You know someone would do it too. Snow jumping… heh
A big head of brightly colored rails, i wanted to stick them in pocket and sneak off with them. I love the great colors and how they mix it up some. When i get my rails for my new jump blocks in the spring i want to paint them wild colors. I think its great how these rails look so well worn with use. They do a lot of jumping at Wardaca, the rails prove it.
Then it started to rain for real and me and my camera were getting mega wet, so I high-tailed it into the observation room to watch the end of the lesson and saw my better half cantering down the long end of the arena on his regular lesson ride Grace, a read-headed draft cross. He was sitting it rather nicely, it made me smile.